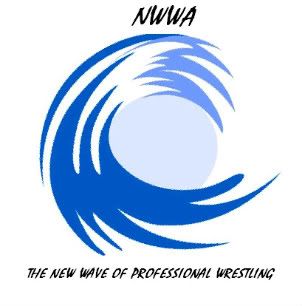 Results: New Wave Wrestling Alliance's Halloween show, 10/29/09, in Centre, AL
The night kicked off in a fine fashion with a huge costume contest for the kids.
In a Hair vs Mask match for the vacant NWWA Crossroads Championship, Dark Gable defeated Darkside Assasin;
In the end Gable was left lying in the middle of the ring with his new belt after being hit with a Darkside Slam by the Assasin after the match;
During a P.S.TV segment, it was revealed that Johnny Slaughter had lost the NWWA Heavyweight Championship when he couldn't make the evening's rematch with Chic Donovan. As a results, the NWWA Heavyweight Championship was given to Chic Donovan. Deja Vu turned Damon Taz during the segment and challenged Dononvan for the title later that night. Donovan gladly accepted the challenge.
"Gravedigger" Randy Tucker defeated Carlos Dienero;
NWWA Tag Team Champions The Andrews Brothers defeated Prodigy & Kornerstone;
In a casket match, The Enforcer & Damon Taz defeated The PS Express;
NWWA Heavyweight Champion Chic Donovan defeated Deja Vu;
NWWA notes; Nov 21st is NWWA's 1st Annual Toys for Tots extravaganza at the Piedmont, AL Civic Center and features "Wildfire" Tommy Rich vs Deja Vu, a Piedmont Street Fight, a battle royal and more.