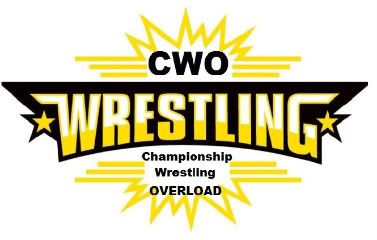 Championship Wrestling Overload's Fan Appreciation Day, 04/30/11, in Milledgeville, GA
- from CWO
Over the past 2 years, Championship Wrestling Overload has made its home in Milledgeville Georgia and the people of Milledgeville have been extremly supportive of our product. On Saturday April 30th 2011, Championship Wrestling Overload is coming back home to Milledgeville GA with a special event for all our great fans! The special FAN APPRECIATION event will kick off with a 4pm belltime at Bonner Park in Milledgeville! Admission for this big event is FREE!!! So bring a lawn chair & a pic-nic out to Bonner Park and DO NOT MISS THIS!!!
The event will include DOUBLE MAIN EVENTS, as not only will the CWO World Championship be defended, but in another match a highly intense fued will finally be settled in a Texas Bullrope Match.
CWO World Heavyweight Champion: "The Boondock Demon" Damien will meet "The 1 Man Entorage" Tommy Lee. These two men have never met one on one and on Saturday April 30th Tommmy Lee with CWO owner KSL in his corner will get his first shot at the CWO World Championship!
After a grueling 20 minute time limit draw on March 12th, The Georgia Cowboy has challenged "Ticking Time Bomb" Chris Nelms to a TEXAS BULLROPE MATCH. The match will be contested under No Time Limit and the only way to win is by pinfall or submission!
Also on the card you will see:
Milledgeville native Steve Stiles take on Aiden Blair. Plus "The Billion Dollar Beast" Kyle Hendrix take on "Hardcore Highlight Reel" Twisted and one more match to be announced in the coming weeks!!
Seating is limited so bring a lawn chair, pic-nics are welcome! Family entertainment, safe for all ages. Don't miss this event! For more info please call
706-816-9630