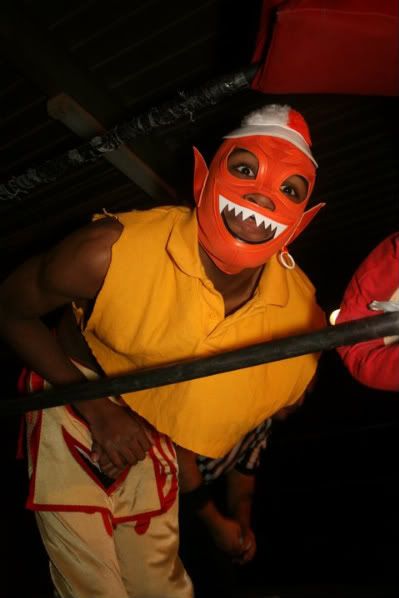 Platinum Championship Wrestling this Friday, 03/11/11, in Avondale Estates, GA
- from PCW
In the main event, PCW World Champion "The Revelation" Shane Marx takes on the winner of last week's Platinum Royal, Lee Roy!
The Phantom looks to close out his best-of-seven series with The Vandal, leading 3-2!
Pandora and Aisha Sunshine are set for their first blood match on March 31st at the Masquerade... but have a match this Friday! No doubt Enoch Tsarion, Pandora's manager, will have a plan....
Two matches for the Tag Team Season will take place as The Exotic Ones (Simon Sermon & Rick Michaels) take on Completely Awesome (Zach Daniels & Chad Silva) in one match, and The Washington Bullets take on the Konkrete Gorillaz in the other match!
Brandon Kage and Curry Kid continue their war against one another!
Miss Quinn returns, and, along with her assistant Miss Rachael and her charge Grotesque, has an announcement!
Plus: Mason! De La Vega! The Warhorses! Jay Fury! And more, much more!
Tickets are $8 - Available @
http://www.academytheatre.org/
Bell is at 8 P.M.
Platinum Championship Wrestling at the Academy Theatre Every Friday!!!
http://www.platinumchampionshipwrestling.com/
http://www.academytheatre.org/
Academy Theatre
119 Center St.
Avondale Estates, GA
PCW Current Ranking (03/08/11):
Champion -- Shane Marx (03/26/10 - 347 Days)
1. Vordell Walker
2. Lee Roy
3. The Vandal
4. Mason
5. Grotesque
6. The Phantom
7. Chip Day
8. Brandon Kage
9. Pandora
10. Davey Richards