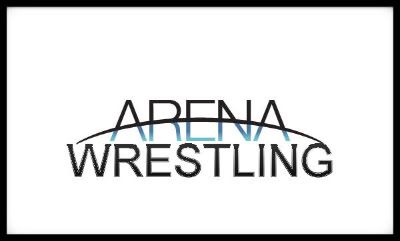 Arena Wrestling Promotion this Friday, 01/14/11, in Dalton, GA
- from AWP
Ladies & gentlemen, boys & girls. If you are looking for something to do after a long day at work & school bring the family out to Arena Wrestling Promotions to see some of the best independent wrestling talent in the North Georgia area.
Come see such stars as:
"Wright One" Aiden Wright, Matt Hunter, Matt Maverick Jr., Aaron G., James Lynn, Chief Little Lynn, Deon Mercer, "The Natural Redneck" Rick Hayes, Crystal Fire, Oreo & several others.
Stupid (w/Tweety) has just been added to the card!!
Owner/Commissioner, Jamie Jones, came out last week to announce that their is a new title at Arena Wrestling Promotions & it will be named at a later date.. A tournament will start this Friday night. The championship will be a 24/7 title. It can be defend anywhere, at anytime if a Arena Wrestling Promotions referee is on hand. Also, when the championship is defended weapons are aloud in the match-up but only when a move is done with such weapon. A lot of names have already been slated for the tournament. You will have to come out this Friday night to see who is in the tournament & who will move on to the next round.
Pretty Hot(Jimmy "Ur" Sharpe & Bobby Blaze" challenged Outcast(Alex Summers & JL Cool) to an "Dalton Street Fight". Falls count anywhere, no disqualification, no count out!!!! Who will come out on top of this heated rivalry?
"True Italian Bad Boy" Chad Guiliani walked away with a pinfall over the Arena Wrestling Ultimate Champion "The Pretty One" Alex Michaels winning a championship match this Friday night. Will there be a new champion crowd this Friday night or will Mr. Michaels keep the belt in the Elite Alliance?
Also we have one half of the former NWA/WCW World Tag-Team Champion Ricky Morton from the Rock N' Roll Express making his debut appearance this Friday night. The Arena Wrestling Corporate Champion Psycho Scott came out this past Friday night putting a challenge out the the wrestling legend. Will Ricky answer the call & rock N' roll all over Scott or will the Psycho one get one over on tag-team specialist?
Doors open at 6:00p.m.
Bell time is at 7:30p.m.
Ticket Prices:
Adults - $5
Kids(6-12) - $3
Kids(6-Under) - FREE!!!!
CARD SUBJECT TO CHANGE