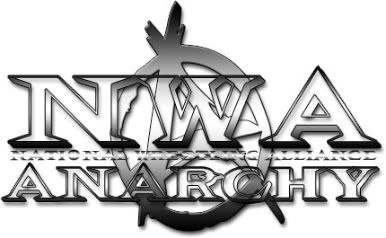 NWA Anarchy's "Season's Beatings" this Saturday, 01/08/11, in Cornelia, GA
- from Bill Behrens
NWA Anarchy returns to the NWA Arena in Cornelia, GA on Saturday 1-8-11 for SEASON'S BEATINGS.
NWA Anarchy Heavyweight Title Match: Tank vs. Mikael Judas (C);
Dog Collar Match: Shadow vs. Sev7n w/Jeff G Bailey;
NWA Anarchy Tag Title Match: This match is currently set to pit the Champions Billy Buck and Andrew Alexander against Youth Gone Wild (Anthony Henry & Dustin Knight).
Andrew Alexander requested that NWA Matchmakers make this a 2 out of 3 fall match but waters have been muddied by the Rev Dan Wilson who is petitioning to make this a 3 way elimination match including his Hate Junkies (Dany Only & Stryknyn). No final decision has been made at this time.

Anarchy fans can post here http://nwawildside.proboards.com/index.cgi? to let Anarchy matchmakers know which match they prefer.
Bo Newsom/Shaun Tempers vs. Brodie Ray Chase/Slim J;
Bo Newsome is the current Young Lions Champion and Brody Chase is the NWA Anarchy TV Champion and their titles are now on the line in this tag team match. Should either man be pinned or submit he will lose his title.
Lucky 7 Match (Winner gets choice of future title match)
Jacob Ashworth, Johnny Dangerous, Skirra Corvus, Jacoby Boykins, and Lane Vasser are the first 5 contenders announced for this seven person match. The final two contenders will be announced soon or night of show.
And two more SURPRISE matches featuring SURPRISE competitors, as former champions return and more.
It's a NEW YEAR at NWA Anarchy. Don't miss it!!!!!!
Call 706-476-2017 for tickets