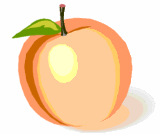 - from PWA
Cody Windham defeated Dusty McWilliams with an RKO as McWilliams was doing a moonsault;

Chip Day defeated Bill The Butcher by DQ- Butcher won with the claw.However,the decision was reversed when Butcher refused to break the hold;

Mike Jackson & Johnny Rage vs. The Exotic Ones was declared a draw. Jackson pinned Simon Sermon and Rick Michaels had Rage pinned,so the ref declared it a draw. This match was made as a 1st-round match in the upcoming PWA tag title tournament;

Johnny Swinger defeated Damon Taz with the sleeperhold;

AR Fox defeated Antonio Garza;
Garza was injured when he attempted a manuever on the top rope,but fell and landed on his side. He has a fracture in his hip and will be out 3-4 months.

Johnny Swinger won the Quest For The Keys Battle Royal and is now the owner of a brand-new 2010 Nissan Altima.After winning,he was attacked by The Exotic Ones and Bill The Butcher(who have formed their own stable called The Midtown Mafia).
A match was made on the 22nd between Butcher/Swinger.
Attendance was 134.