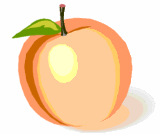 Results: Peachstate Wrestling Alliance, 02/19/11, from Carrollton, GA
- from PWA
Attendance at the VFW Fairgrounds in Carrollton, GA was a PWA-record of 469!!!
Johnny Swinger won the the 1st-ever PWA Royal Rumble to become the new Southern Cruiserweight Champion;
Johnny Rage & Zach Daniels defeated PWA Tag-Team Champions The Exotic Ones by DQ;
During the retirement ceremony for Mike Jackson, PWA Commisioner Shane Noles turned on Jackson and formed a new stable called The Elite, consisting of himself, Dragon and The Exotic Ones.
The Ultimate Dragon defeated Steve Stiles using the Dragon Sleeper;
Rick Steiner defeated Nigel Sherrod by using a DDT onto a chair;
Mike Jackson won the PWA Heritage Title by coming out at the very end of the battle royal, climbing the pole and capturing the belt.He then told the crowd that he wasn't quitting anything because he had unfinished business and wanted to get his hands on the Commisionner, who he then spit on and called a backstabber.
After a pull-apart, Shane Noles said if Jackson wanted a match with him that he would have to defeat Yoshira on March 5th.
Next PWA show is March 5th with:
Johnny Swinger defending the Southern Cruiserweight Title against The Ultimate Dragon;
Mike Jackson defending the PWA Heritage Title against Yoshira;
The Exotic Ones defending the PWA Tag Titles in a No-DQ,No-Count Out match against Johnny Rage & Zach Daniels;
Bambi vs. Peggy Lee Leather in a Ladies' Match;
Cody Windham vs. Scotty Blaze;