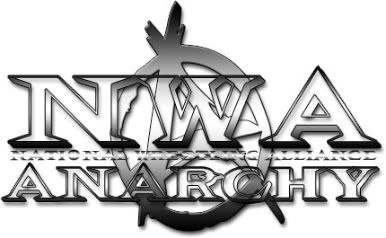 NWA Anarchy this Saturday, 12/18/10, in Cornelia, GA
- from
NWA Anarchy
NWA Anarchy
is doing a unique "Higher Ground" Battle Royal at their December 18 television taping. The match is open to any NWA Anarchy wrestler that does not hold a title as well as wrestlers from other promotions. Wrestlers interested in participating in the match should contact Anarchy owner Jerry Palmer at 706-476-2017. The total number of participants will be cut off at 30.
In the first phase, the participants will surround the ring and try to fight their way inside the ring. Once 50% of the entrants have made it inside, phase two will commence as a traditional battle royal. The winner receives the final spot in the Lucky 7 Battle Royal at Season's Beatings. The winner of the Lucky 7 receives a shot at the NWA Anarchy Championship of their choosing.
Palmer stated that he would be making a blockbuster announcement at the December 18 event.
Special pricing will apply for this show, which is a Toys for Tots fundraiser for The Helping Hand Ministry - $10 with a wrapped children's gift or $15 without a gift.
Starting with Season's Beatings on January 8, NWA Anarchy is breaking with Cornelia tradition and moving their shows to the second and fourth Saturdays of each month.