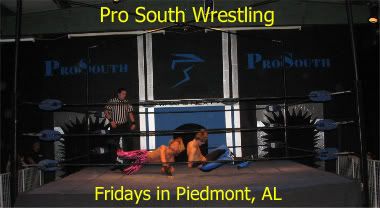 - from PSW (Piedmont, AL)
Our next show will be Jan 7th, 2011..
This will begin our 3rd year in this business and we appreciate ALL of our wrestling fans.
Our Wrestling for Santa was again a success, allowing us to support our local DAV, Rescue Squad and the Piedmont Benevolence Center. Thanks goes out to all who donated.

Have a safe and blessed Holiday Season.