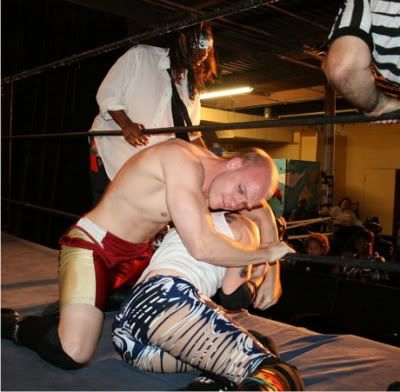 Platinum Championship Wrestling this Friday, 12/10/10, in Avondale Estates, GA
Friday's main event: Vandal gets a shot against "The Revelation" Shane Marx for the PCW Title!
Does he stand a chance?
The Washington Bullets versus Konkrete Gorillaz;
Exotic Ones versus Thunder and Lightning;
Brian Blaze versus Najasism;
De La Vega versus CAMPUS Strike Force;
Geter versus a Warhorse;
Pandora versus Aisha;
All this and more! Don't miss a Friday night at Academy Theatre! $8 gets you more PCW action than you can handle.
Academy Theatre
119 Center St
Avondale Estates, GA