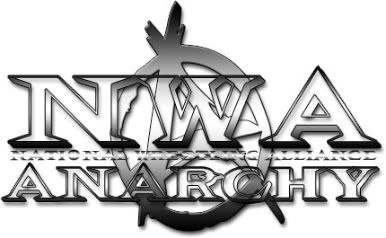 Results: NWA Anarchy. 12/18/10, from Cornelia, GA
- from NWA Anarchy
The night began with Jerry Palmer's major announcement and that is in March 2011 after almost six years he will be retiring from professional wrestling. This puts the future of Anarchy up in the air but Palmer was optimistic that the company will fall under new ownership before that time. .
1) Mikael Judas vs Tommy Daniels is thrown out, Judas hits chokeslam, refuses to pin, goes for Crucifejo, Santa Claus (who was at ringside earlier mingling with the children in attendance) pulls Daniels to safety. Immediately a wicked brawl breaks out between Chris Kringle & The NWA Anarchy Heavyweight Champion and after knocking Judas off his feet with a spinning backfist, Santa is revealed to be the returning Tank who hits a big splash in the corner and clotheslines Judas over the top to the floor. Judas stares a hole through Tank as he makes his exit with the title belt. It is announced that Tank will take on Judas at Season's Beatings on January 8th for the title.
Jeff G. Bailey made his way to ringside to spread his unique brand of holiday "cheer", Bailey continued his war of words with Shadow Jackson, calling "The People's Champ" street trash (in retaliation to two weeks ago), and reminding Shadow of his own sordid past. Jackson didn't hesitate to make his way out to confront Bailey in person, and Jackson stated he has declared all out war on the NWA Elite and that he wanted a piece of any man associated with Bailey, which brought out a sneak attack from the returning Andrew Pendleton III and started an impromptu match. These two battled it out in a great fight, but it was Jackson who pulled it out in the end for the victory when
2) Shadow Jackson defeated AP3 via pinfall after the 1031 Slam. Jackson wasn't finished though, he summoned a gift bag that he stated included Bailey's Christmas present but before he could even reveal the content, "The Deadly Sin" Seven attacked from the crowd and proceded to hang Jackson over the top rope with some sort of leather strap. Bailey mocked Jackson during this, and even placed his Santa Claus hat on Jackson's head in a disgusting display.
3) : Slim J defeated Skirra Corvus w/Enoch Tsarion via pinfall after the Detox Driver in what turned out to be a fantastic back and forth match that lasted near the 20 minute marker.
4) : Andrew Alexander/Billy Buck defeated Shaun Tempers & Bo Newsom via pinfall to retain the NWA Anarchy Tag Team Titles after Buck hit the superkick on Tempers and Alexander was able to reverse momentum on a backslide into a pinning combination.
5) Brodie Ray Chase defeats Seth Delay via pinfall to win the NWA Anarchy TV Title. Chase pulled what many consider to be an upset against the younger and quicker Delay. Delay had been running from this beating for a long time. Many nights Delay may have been the better man due to his amazing conditioning, but tonight Chase had something to prove, and prove it he did by winning the NWA Anarchy TV Title from a long reigning incumbent.
6) : Youth Gone Wild (Dustin Knight & Anthony Henry) defeated The Hate Junkies (Dany Only & Stryknyne) w/ Rev. Dan Wilson via pinfall after reversing The Hate Crime with a top rope hurricanrana to earn a shot at the NWA Anarchy Tag Team Titles at Fright Night. This feud continues to boil over. Junkies really beat the snot out of Dustin Knight and Anthony Henry when they had control, but the Youth Gone Wild continue their streak of success in the end.
7) Johnny Dangerous won the Higher Ground Match to get into the Lucky 7 Match at Season's Beatings.