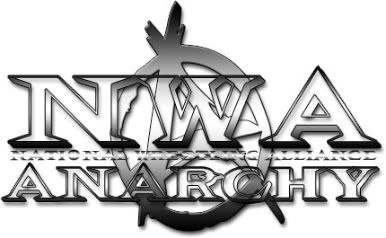 Results: NWA Anarchy, 12/04/10, from Cornelia, GA
Jacob Ashworth defeated Aaron Lee
Lane Vasser defeated Matt Sells
Nation defeated Johnny Dangerous
Bo Newsom defeated Anthony Henry to retain Young Lions Title after "The Temptation" Shaun Tempers sprayed Henry in the eyes with "Temptation For Men"
Andrew Alexander/Billy Buck defeated The Hate Junkies w/Rev
- Hate Junkies attack postmatch, YGW saves. It will be Junkies vs. YGW in two weeks for the shot at Season's Beatings)
Dustin Knight defeated Tommy Daniels;
Skirra Corvus w/ Enoch Tsarion defeated. Jacoby Boykins;
Shadow Jackson defeated. CB Gibson;
- After the match Jackson continued to verbalize about his recent war with Phil Shatter, Seven & Jeff G. Bailey and made it clear he wants Phil Shatter one on one at Season's Beatings and it's becoming clear that this issue is about so much more than the NWA National Heavyweight Championship.
Shaun Tempers vs. Brodie Ray Chase ended in a no contest when Slim J & Bo Newsom got involved and made a two on two brawl.
It was announced that Tempers/Newsom would take on Slim J/Chase at Season's Beatings on 01/08/2010.