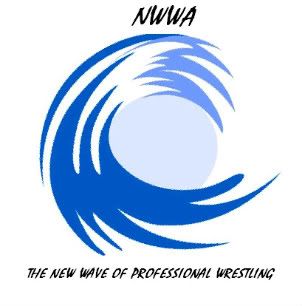 Results:
New Wave Wrestling Alliance,
01/14/09, from Centre, AL
NWWA TAG TEAM TITLE MATCH: (C) ANDREW BROTHERS VS "WORD" KEVIN DUNN & JJ SLASH;


WINNERS AND STILL NWWA TAG TEAM CHAMPIONS THE ANDREW BROTHERS;


NO DQ GRUDGE MATCH:"GRAVEDIGGER" RANDY TUCKER VS THE DARKSIDE ASSASSI;


WINNER: THE DARKSIDE ASSASSIN;


TAG TEAM GRUDGE MATCH:PS EXPRESS VS THE ENFORCER & CARLOS DIENERO;


WINNERS: THE PS EXPRESS;
LAST MAN STANDING MATCH:DEJA VU VS DAMON TAZ;


WINNER: DAMON TAZ;


BATTLE ROYAL FOR THE NO.1 CONTENDERSHIP TO THE NWWA HEAVYWEIGHT TITLE;


WINNER: "FABULOUS" JOHNATHAN LAWRENCE;


NWWA RETUNS TO ACTION SATURDAY NIGHT FEBRUARY 6TH 2010 AT THE

GADSDEN STATE CHEROKEE CIVIC CENTER CENTRE AL. (BEHIND GADSDEN STAT COMMUNITY COLLEGE)

ALL TICKETS JUST $5!


ALL NWWA TITLES WILL BE ON THE LINE.


COME OUT AND SEE NWA LEGENDS THE ROCK & ROLL EXPRESS