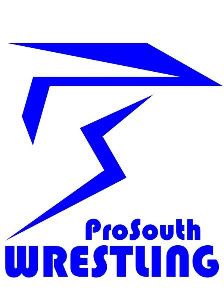 Results: Pro South Wrestling, 01/01/10, from Piedmont, AL
- from PSW
ProSouth Heavyweight Champion "Southern Stud" Waylon Rhodes opened the show with a coronation by his two "knights", Chip Day and Collumbine. Damon TAZ, along with JD Rush and Dameon Ceretone interrupted to set up the night's main event!
Stupid w/Tweety went to a 10-minute draw with Ace Haven;
It was announced that on January 22nd, Stupid will face Ace Haven in a 30-Minute IronMan Match!
Thirteen defeated All-Out Champion Scott Spade following interference from Collumbine;
Post-match, Collumbine stated that he was evoking his rematch clause for January 22nd and that it would be a Crosswire Match!
Tag Team Champions Daniel Alexander & Drew Scott defeated The Rymer Boyz (Evan & Kevan) in a non-title match;
Robi Vio defeated Yoshira;
In the main event of the evening, Team TAZ (Damon TAZ, JD Rush and Dameon Ceretone) fought in a losing effort to Team Rhodes (Waylon Rhodes, Chip Day, and Collumbine);