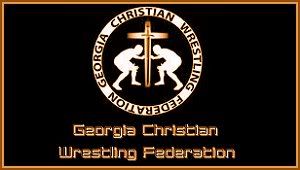 Georgia Christian Wrestling Federation's teams with Toys for Tots this Saturday, 10/23/10, in Rome, GA
The GCWF is teaming up with Toys for Tots this Saturday night 10/23/10 for a professional wrestling benefit show. Our goal is that every child gets a gift from Santa this year!!! Bring a new & unwrapped toy and get your name entered in for the family pass ticket drawing, for the Night of Champions Toys for Tots blowout on December 4th.
Matches for this night include: Billy Havoc vs Halo Cross,
Dangerous Danny Rose & J.J. Grizzly vs Bubba Kiser & The Unknown Stranger,
6 Man Tag Team Action to include Thunder & Lightning & Lamar Phillips vs The Washington Bullets & Mason,
The Mask Assassian vs Rock~N~Roll Rebel Jay Bird,
Playboy vs The Patriot
Billy The Kid vs The Texas Ranger
And for the GCWF Heavy Weight Title, Hott Stuff Brian Slater vs Cousin Cletus.
Doors open at 6:30 and Bell Time is 7:30 Admission is just 5 Dollars with 7 & Under Free with a paid adult ticket.
For more info call 706-844-5430