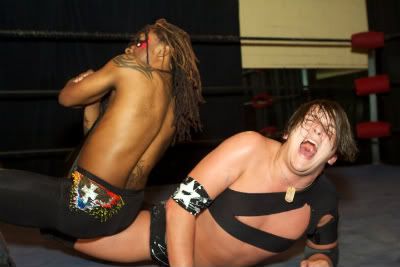 Platinum Championship Wrestling this Friday, 10/29/10, in Avondale Estates, GA
Will "The Revelation" Shane Marx be able to hold off Jay Fury again in their rematch? Jay Fury is intent on getting his hands on the PCW World Heavyweight Championship Title, it's going to be one heck of a battle!
De La Vega looks to prove himself by taking on CAMPUS Strike Force
Pandora has gotten herself in some precarious situations lately, will she be able to focus as she takes on the Vandal?
Flame takes on Flamer as Brian Blaze faces off against Simon Sermon!
Thunder & Lightning are back! They hope to take The Washington Bullets down a notch and have their eyes set on next year's Tag Team Championship
Najasism and "Do or Die" Chip Day lock up once again to prove who is worthy of the next title shot.
And Former Witness, Michael Cannon looks to scrap with former mentor and Demi God, Mason.
Every Friday for only $8, Academy Theatre offers the best wrestling and drama that PCW has to offer
Academy Theatre
119 Center St
Avondale Estates, GA