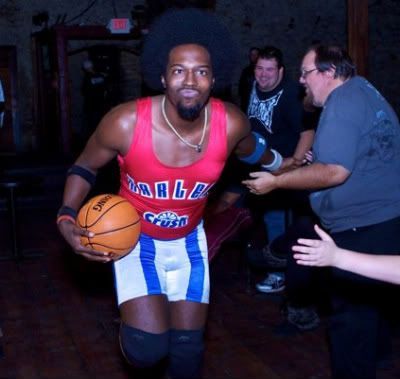 Platinum Championship Wrestling tonight, 10/08/10, in Avondale Estates, GA
- from PCW
In their first match since winning the Tag Team Championship Finals, the Washington Bullets face the Konkrete Gorillaz! Will the Bullets still be on their game?
For the Main Event, Najasism has promised to cut former tag team partner, Geter, down to size and take him out. How will this David and Goliath story end?
Dwight Power ruined Aisha Sunshine's and Timmy McClendon's wedding at the Jungle on Tuesday, now Aisha Sunshine wants revenge.
The Avant Guards are no more and De La Vega will finally lock arms with former partner the Vandal. Will De La Vega be able to prove himself on his own?
Find out what happens and see your favorite wrestlers, Pandora, Chip Day, Mason, Scott Steele, Michael Cannon, Lee Roy, Jamie Holmes, "Screamin" Marty Freeman and more!
$8 at the door at Academy Theatre every Friday night!