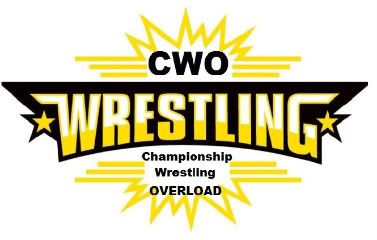 - from CWO
110 people came out to Sandersville Temple of Praise to witness a huge afternoon of pro wrestling and receive a powerful message from several wrestlers & the pastor.
Tommy Lee won a battle royal to gurantee himself a future shot at any CWO Championship.
Bobby Joiner beat Bam Bam Bradshaw & Big Mutha Trucker in a 3 way dance
DriveBy beat Liam Isley
CWO World Champion: Damien and Mid Ga Heritage Champion: Chris Nelms fought to a double count out in a title vs title match.
Chick Donovan & Killer Keith Steinborn beat the New Generation
CWO presents FALL BRAWL
Sat Nov 6, 2010 Doors open 7pm, Belltime 7:30pm
Centennial Center in Milledgeville Georgia
Adult tix: $6, Kids 6-12: $3, Kids 5 & Under: Free w/ adult, College students only $3 with college id
*MAIN EVENT* World Heavyweight Championship Match
champion: "Boondock Demon" Damien vs "New Breed" Shawn Hunter
*SEMI MAIN EVENT* Tag Team Championship - 4 way elimination match
Champions: Bad Company vs. Power Trip vs American Glory vs New Generation
FANS BRING THE WEAPONS Milledgeville Street Fight
for CWO Mid Ga Heritage Championship
Champion: "Ticking Time Bomb" Chris Nelms vs Roscoe Ray
plus:
Ox Madison, Irish Carbomb, Georgia Cowboy, Keith Steinborn, Michael Hirsch & More.
For more info or tickets, please call 478 232 1432 or visit
www.cwowrestling.tk