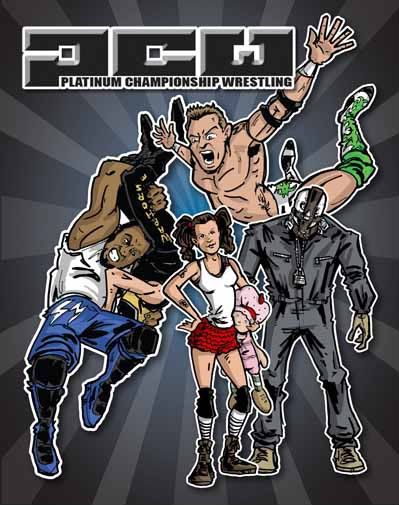 Platinum Championship Wrestling this Friday, 07/08/11, in Avondale Estates, GA
Bell time is 8pm
www.academytheater.org
119 Center Street
Avondale Estates, GA 30002
$8 a ticket
There are TWO main events, as the playoffs for the Tag Team Season begin asCompletely Awesome take on the Konkrete Gorillaz, and "The Revelation" Shane Marx and Mason take on the Washington Bullets!
Master Jae of the Assassin's Guild takes on "Dynomite Soul" Eric Walker!
Marko Polo and Mr. Eric have a special challenge for "Record Breaking" Tommy Daniels!
Miss Rachael answers for PCW Champion Grotesque's actions last week!
Plus: Kurt Killgore and the Warhorses! Timmy McClendon and CAMPUS Strike Force! Brandon Kage! The Assassin's Guild! "Screamin'" Marty Freeman and the Empire! And more, much more!