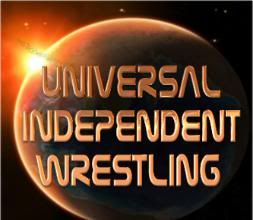 - from UIW


Join us in Franklin, GA on the 1st, 3rd and 5th Friday of every month for the best Pro Wrestling in the Southeast!
Next Friday night's show features:
UIW Heavyweight Champion Bull Buchanan vs former WWE superstar Luke Gallows vs Rob Adonis for the title;

UIW Tag Team Title Match: The Usual Suspects vs The winner of The Fabulour Blondes vs Chip Day & Bobby Moore.

UIW Cruiserweight Champion Frankie Valentine & Kyle Matthew vs Stupid (w/Tweety) & Pretty Boy Doug Somers;

Billy Knight vs Radical Jack;

The Fabulous Blondes (Casey Kage & Brian Rivers) vs Chip Day & Bobby Moore;

Tickets: $8 for ringside & $6 for general admission.


Doors open @ 6:30pm, Belltime is 8pm.
12740 GA HWY 34 EAST, Franklin, GA 30217