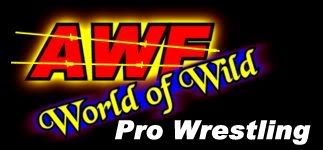 AWF/WOW's show next Saturday, March 6th, in Ringold, GA
- from AWF/WOW
With the win over the Rock N Roll Express behind them, AWF/WOW Tag Team Champions Leegacy, are set to defend the titles against the team of Rush and "Pitbull" Jerry Anderson.
Also the AWF World Champion, "Natureboy" Paul E. Lee, was told by Sledge at the last show that on March 6th, he would have to defend his World Title against Bebo Gass. This is a MUST SEE match.
On March 6th, the W.O.W. Division will also be in action, "BIG" Jedd Johnsonn, Lex Lee, Steve Stiles, Cody Cantrell, and Kevin Weatherby will all be there and ready to fight.
THERE MIGHT JUST BE A BIG SUPERSTAR AT THE AWF/WOW ARENA ON MARCH 6TH.
Other Wrestlers on the card for March 6th will be The Professor, Navy Blue, Nation, Ricky Castro, Iron-Mann, Tojo Gass, The "Jump-On-It" Boys, and MORE...
March 6th at the AWF/WOW is shaping up to be a GREAT SHOW. You never know what'll happen at the AWF/WOW Arena.
Buy you tickets in advance either at the East Ridge Flea Market (in the ATV Booth) or by calling the AWF/WOW HOTLINE at (706)965-8509. The AWF/WOW Arena is located at 4193 Highway 41, Ringgold, GA., 30736. Please feel free to visit us at
WWW.AWFWOW.COM
. The website gives you more details about upcoming shows and each AWF/WOW Superstar.