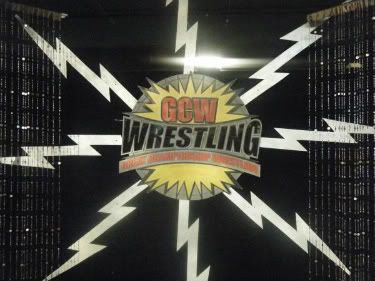 - from GCW
Great Championship Wrestling
signs new television deal through the end of the year with
cable station 24
in Atlanta! Starting this Monday Night, Midnight, check out one hour of the Greatest Wrestling Action! Featuring Murder One, Scott Steele, Kyle Matthews, Johnny Swinger, Bull Buchanan, Mike Kross, Marvelous Michael Stevens, The Gym Class Heroes, and more!!!!
Log onto
www.peopletv.org
at midnight to witness the show no matter where you are!
GCW MIDNIGHT MASSACRE BEGINS THIS COMING MONDAY!!!!!